Hill Hosts Service Academy Send-Off Reception for Central Arkansas High School Students
Little Rock, Ark.
— Today, Rep. French Hill (AR-02) hosted a reception to honor this year's appointees from central Arkansas to attend U.S. service academies. The cadets elected to have an outdoor, socially distanced celebration with less than 50 people.
"Our service academies are gateways for exceptional young people to pursue rewarding careers in serving their country. It is an honor, as a member of Congress, to be involved in the admissions process by nominating candidates for consideration,"
said Rep. Hill.
"Each of these students has excelled academically and is the embodiment of leadership. I am inspired by their dedication to our country and look forward to their representing Arkansas well as they go on to bravely serve our nation."
Each year, students from all over the country are nominated by Members of Congress to attend four of the United States' service academies. Those accepted are awarded a full four-year scholarship, which includes tuition, housing, and books.
The 2020 appointments from Arkansas's Second Congressional District are as follows:
U.S. Air Force Academy
Bryson A. Brown of North Little Rock, North Little Rock High School
Mason E. Carlan of North Little Rock, North Little Rock High School, recruited to play football
Joshua C. James of Searcy, Harding Academy and Arkansas State University: Beebe
Caleb C. McGill of Mayflower, Maumelle Charter High School
Matthew G. Shofner of Conway, Catholic High School for Boys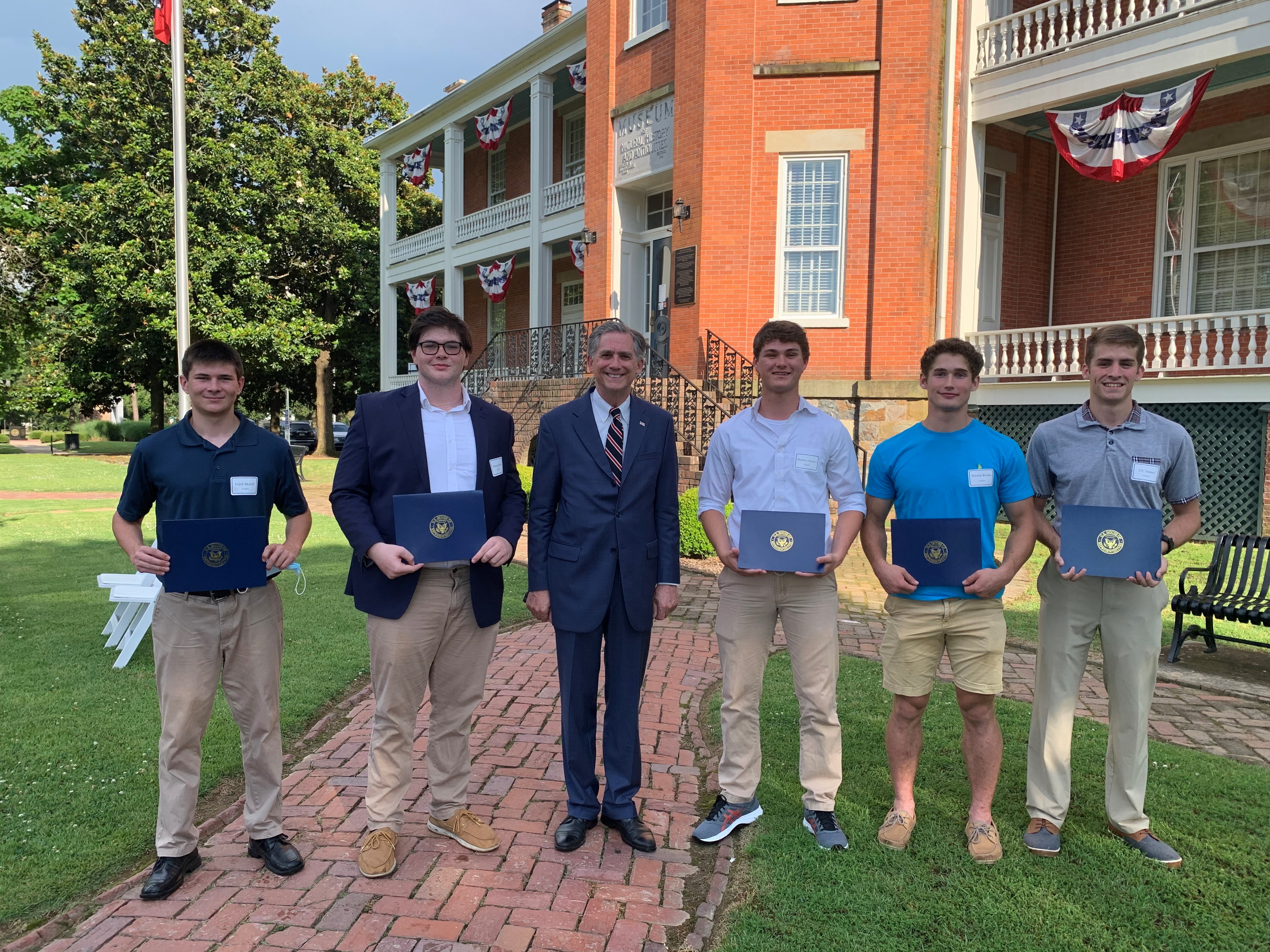 Left to right:Caleb C. McGill,Mason E. Carlan, Rep. French Hill,Matthew G. Shofner, Bryson A. Brown, and Joshua C. James.
U.S. Naval Academy
Brooke S. Green of Little Rock, Little Rock Christian High School
Cecelia R. Rech of Little Rock, Mount St. Mary Academy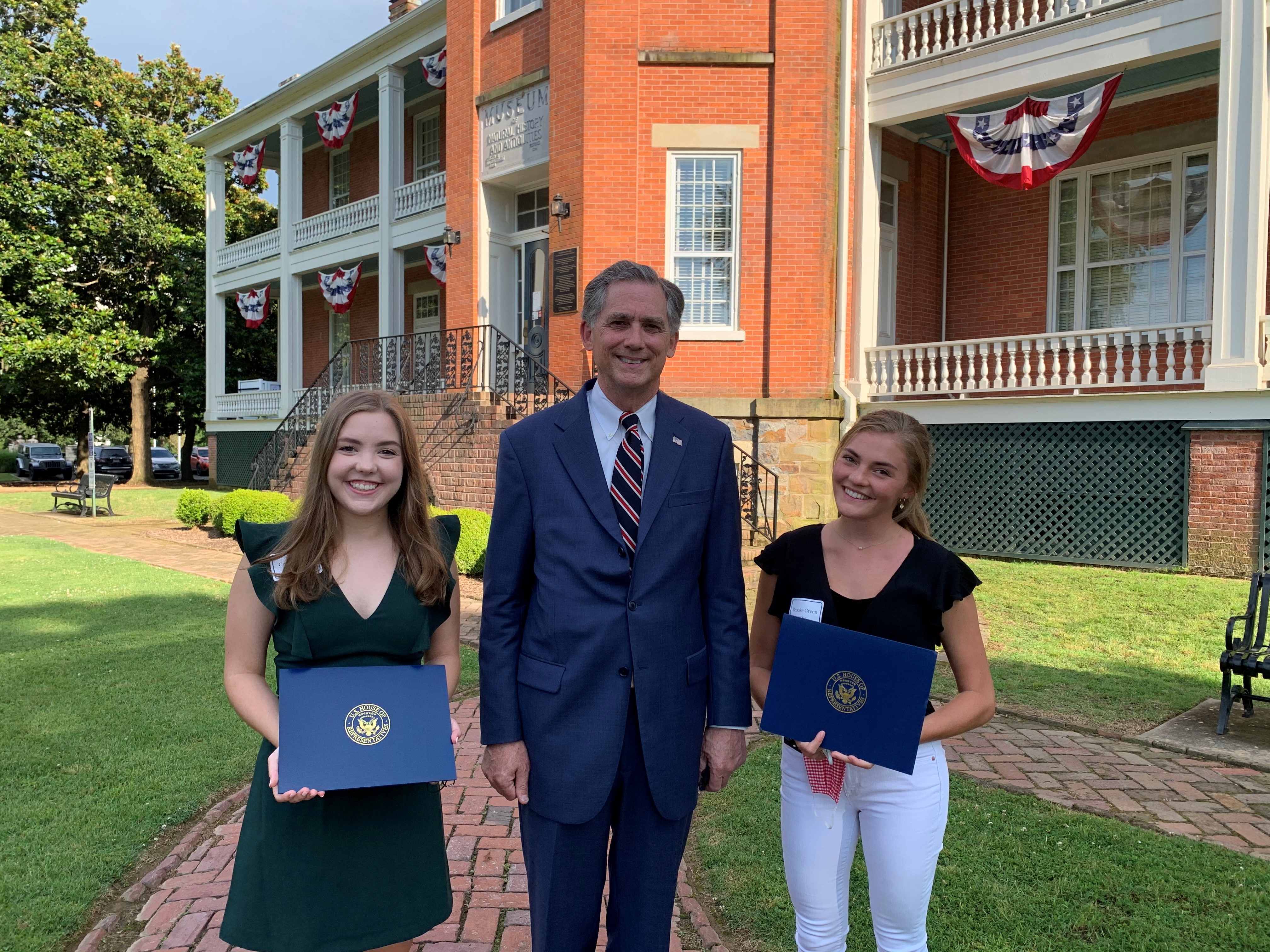 Left to right:Cecelia R. Rech, Rep. French Hill, and Brooke S. Green.
U.S. Military Academy
Elijah N. Bailey of Conway, St. Joseph's High School
McKenzie N. Muse of Alexander, Bryant High School, Arkansas's first recruit to play women's basketball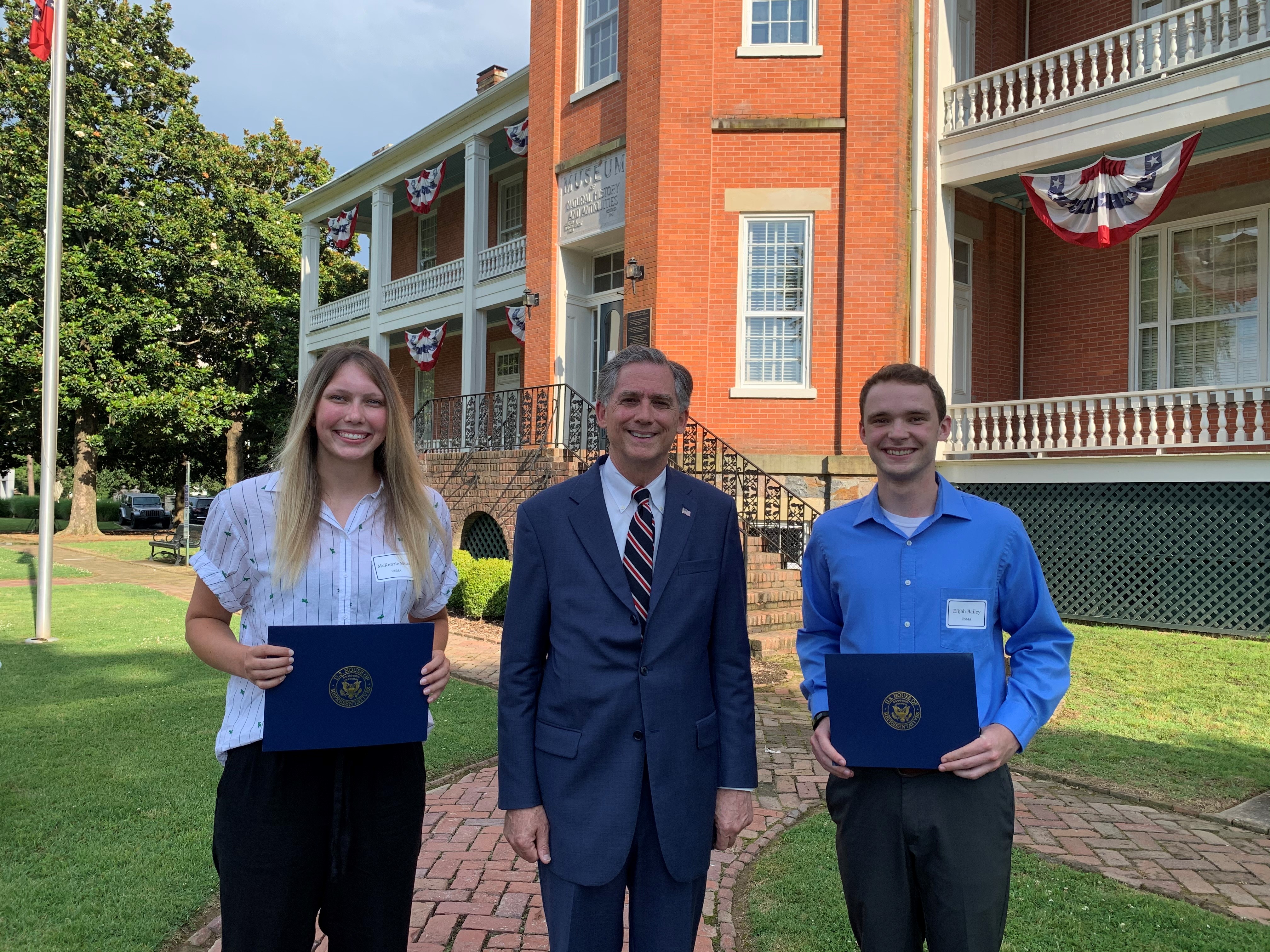 Left to right:McKenzie N. Muse, Rep. French Hill, and Elijah N. Bailey.