Rep. Hill, Little Rock Mayor Scott Promote Arkansas Community Investment Through Opportunity Zones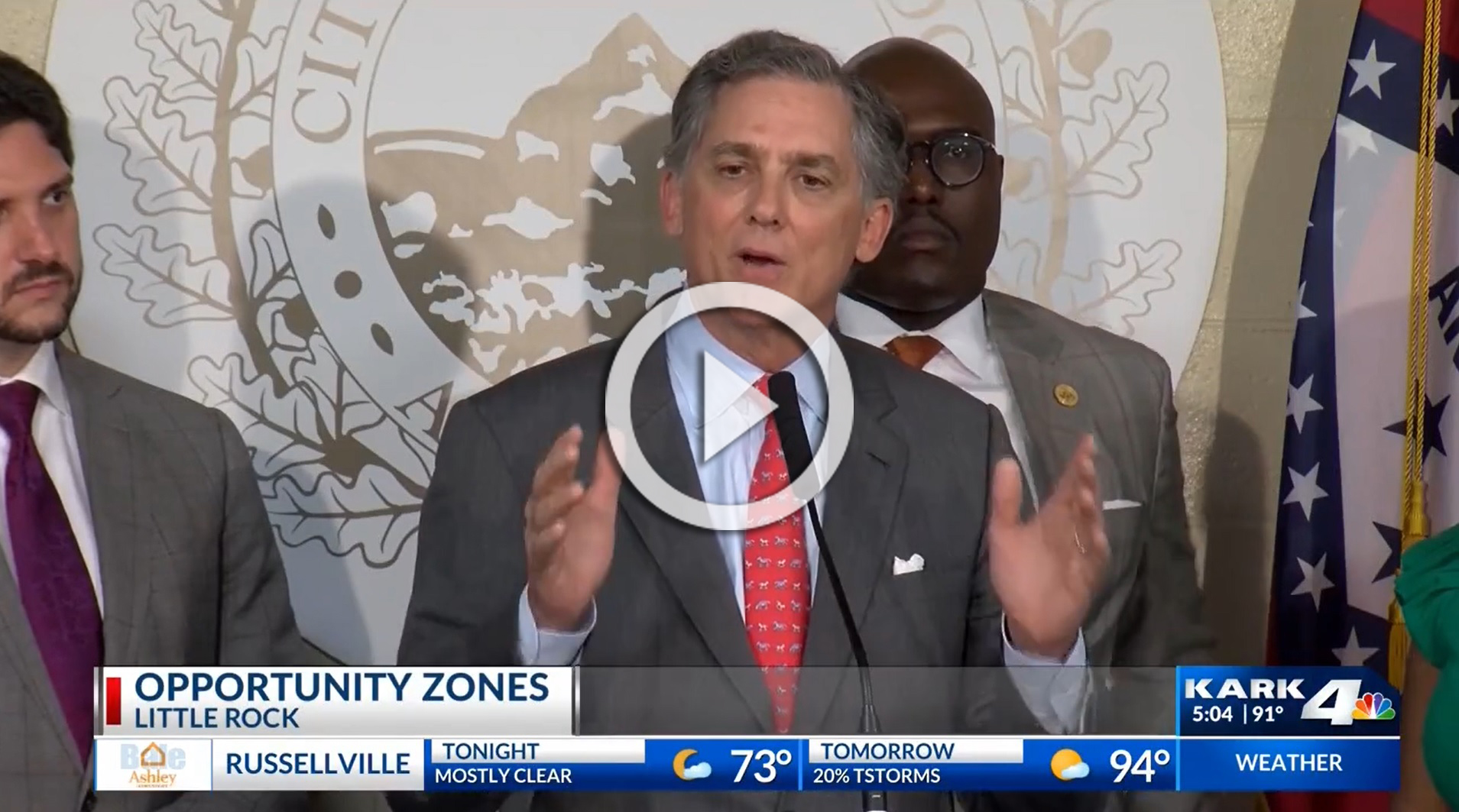 Click HERE or on the picture above to watch a KARK news report covering Monday's roundtable on Opportunity Zones in Little Rock, Arkansas.
WASHINGTON, D.C.
— On Monday, Congressman French Hill (AR-02), in coordination with Little Rock Mayor Frank Scott, Jr., hosted a roundtable discussion on Little Rock's Opportunity Zones with members from the White House Domestic Policy Council, elected officials, and local stakeholders.
Opportunity Zones, created by the Tax Cuts and Jobs Act of 2017, are designed to attract companies and businesses to invest in economically distressed communities through federal government tax incentives such as eliminating the capital gains tax.
"I strongly believe there is a direct relationship between incentivizing investment in low-income communities and fostering economic revitalization and job creation which is why I've been such an advocate for these Opportunity Zones at both the federal and state level," said Congressman Hill. "We should be proud that Arkansas is leading the way in creating innovative investment opportunities which empower our local and state governments.
"Events like these will help create synergies and further our efforts to draw investment and economic revitalization to Little Rock. I'm encouraged by comments from the Arkansas Capital Corporation signaling that recent Treasury Department regulations will allow businesses to benefit from investment in Opportunity Zones. Ultimately, my vision is that together, we can make Arkansas the top Opportunity Zone environment in the country."
Background:


In January of this year, Congressman Hill penned an op-ed for the
Arkansas Democrat-Gazette
, calling on the Arkansas General Assembly to enhance federally designated Opportunity Zones by enacting legislation that would create state tax incentives for investment. That op-ed can be found
HERE
.
Governor Asa Hutchinson signed that legislation into law on February 26, 2019. Arkansas is the first state to enact state Opportunity Zone legislation.