CEI Blog: The Importance of Early Education
Washington, April 8, 2019

As a father of two college students, I've seen firsthand that young people are the future of our country. Every day we have the opportunity to make an investment in their growth, and I've been proud to team up with many of our local partners in Arkansas who have contributed to the academic success of the students in our community. One aspect that is especially important is the role of early learning and how it impacts a child's development.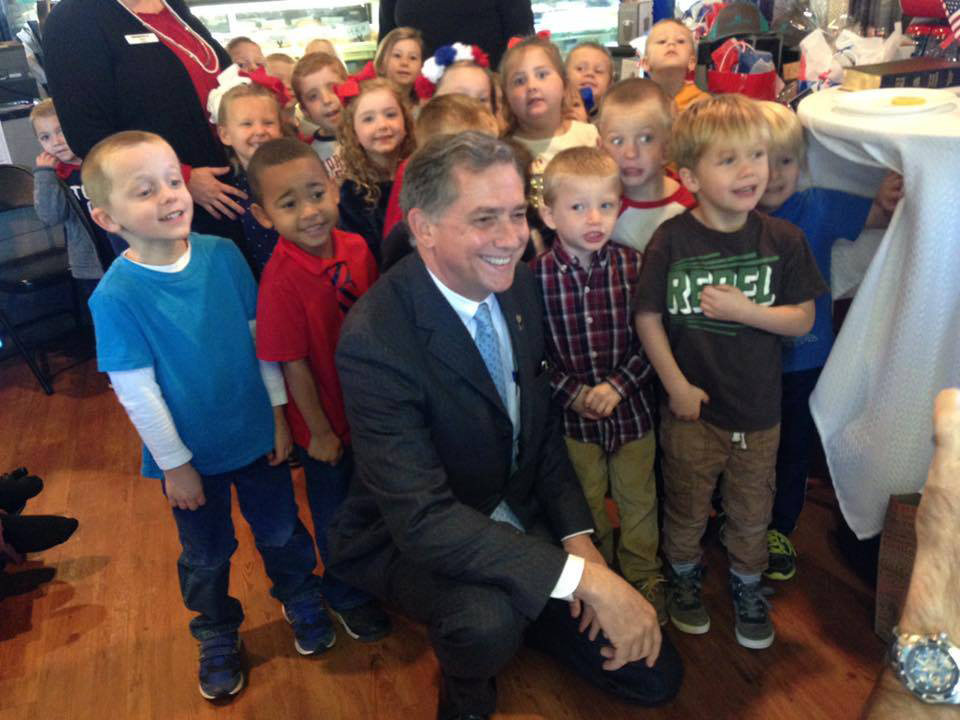 Rep. Hill visiting with young children from Kiddieville Christian Early Learning Center in Greenbrier, AR.
Research has shown that children enrolled in early education programs:
Achieve better long-term academic success
Are less likely to drop out of school
Score higher IQ scores
Behave better rather than children who did not
Early education programs build a strong foundation for future childhood development and set children up for healthy social-emotional behavior that result in positive learning outcomes. By participating in early education programs, children are better equipped to complete their education and graduate with skills that will prepare them for adulthood.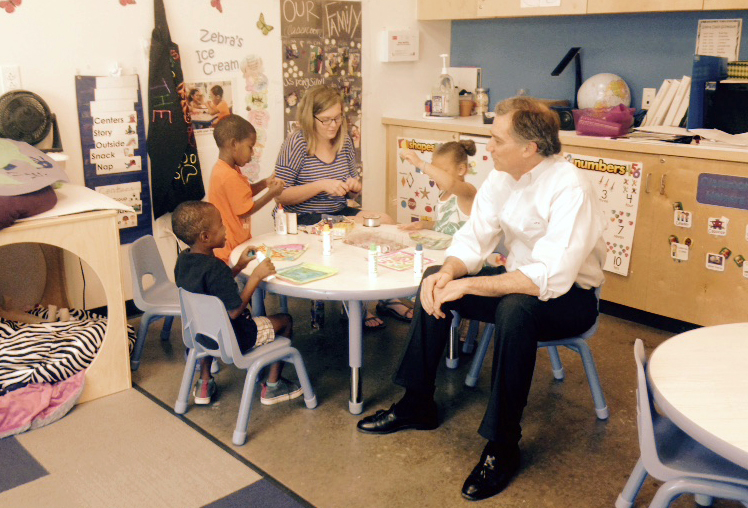 Rep. Hill meeting with students and teachers at Our House, Little Learners program in Little Rock, AR.
Additionally, starting children on a lifelong path of learning has been proven to be the best way of breaking the cycle of generational poverty. Low-income children are more likely to miss educational opportunities which trap young adults in the cycle of poverty. That is why it is so important for us to ensure that all children in Arkansas have access to high quality early learning programs.
I want to highlight several programs in Arkansas that provide early education opportunities for families from all backgrounds:

The Arkansas Better Chance Program also known as the ABC program, provides pre-school for children three to five years old whose families gross income does not exceed the 200% of the Federal poverty level. The program focuses on a curriculum that includes cultural diversity, social and emotional development, and language skills. For more information about this program, click here: https://www.qualitychildcareinc.com/arkansas-better-chance/

Better Beginnings is an early education Quality Rating Improvement System created by the Arkansas State Government. This program can help you choose which early education programs are right for you. For more information click here: https://arbetterbeginnings.com/

Arkansas Early Learning Inc. provides various school readiness programs not only to children, but also to families. Funded by the U.S. Department of Health and Human Services, Arkansas Early Learning Inc. is a non-profit organization that provides education and other family planning programs targeted to lower income families. Their education programs are open to children five years and younger and focus on literacy knowledge, mathematics, social and emotional development, dual language competency, approaches to learning, and cognition. Arkansas Early Learning Inc. also provides parent workshops for information about nutrition and budgeting. For more information click here: https://www.arearlylearning.org/index.php


Investing in our youth is the best way to create more prosperity for all Arkansans. The programs listed above are empowering children to get a head start on their education and experience a positive learning environment. By providing children with early education, we are creating a better future for tomorrow's leaders.
Sincerely,
Representative French Hill