CEI Blog: Child Abuse Prevention Month
Last month was Child Abuse Prevention Month and I'd like to take this opportunity to highlight for you some of the recent key developments in federal policy and Congress. I'd also like to let you know how my office can help you access critical resources such as federal grants and emergency hotlines.
Our children are the most vulnerable in our society, and it is critical that each of us does all we can to protect them. Abuse and mistreatment have long-term impacts on the physical, mental, and emotional well-being of children.
Studies have shown that children who have faced abuse have lower graduation rates and exhibit health and substance abuse problems later in life. In 2019, 12 out of every 1,000 Arkansas children were reported to be abused or neglected. In 2012, it was 15 out of every 1,000. These statistics are staggering, and more needs to be done for the sake of Arkansas's most vulnerable.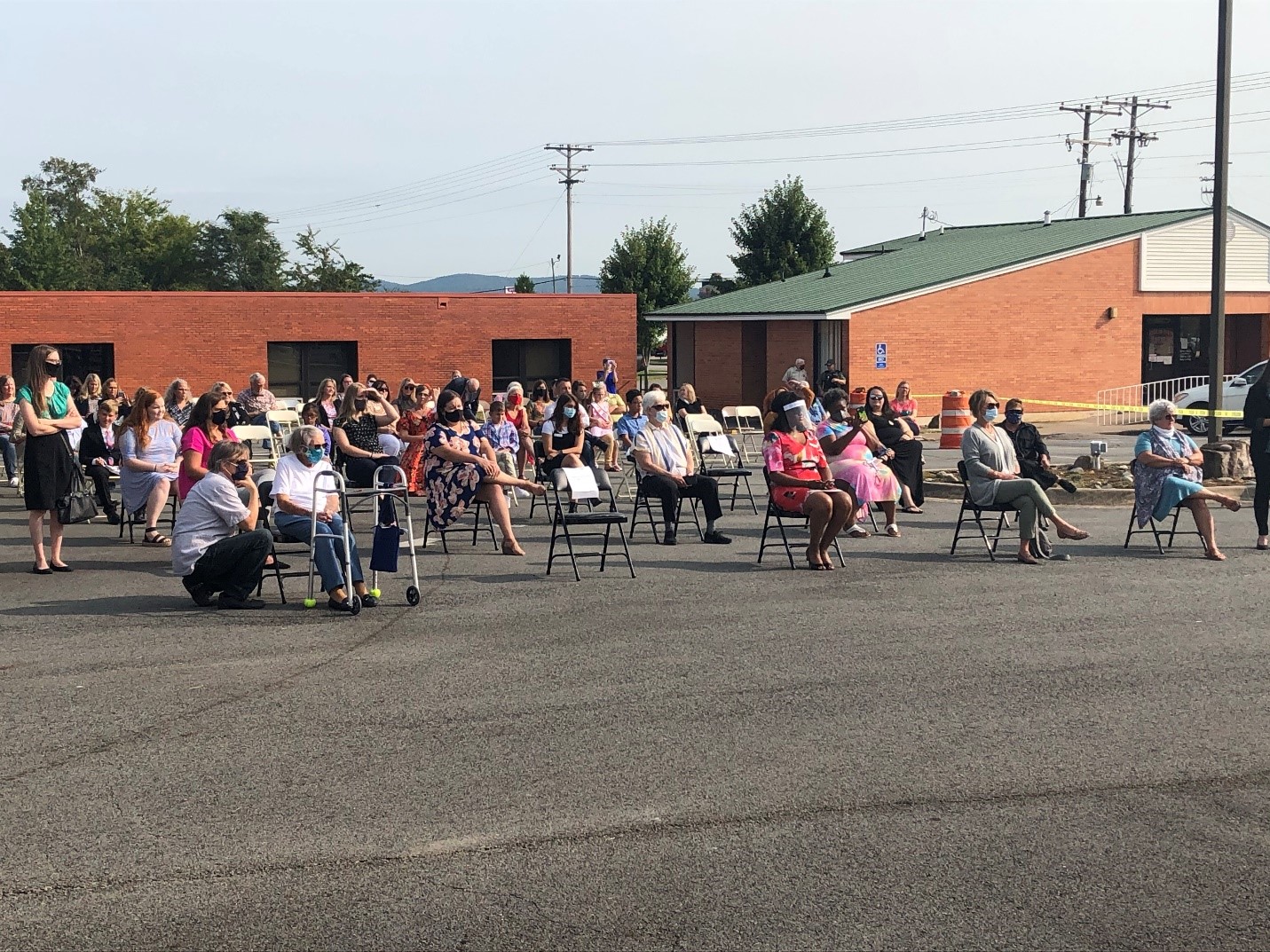 In September 2020, my staff attended the opening of the Children's Advocacy Alliance's satellite location in Clinton, Arkansas, servingthe children of Van Buren County.
Arkansas's Division of Children and Family Services (DCFS), led by Director
Mischa Martin
, works every day to ensure that children of all ages have a safe and stable home environment. DCFS has five main offerings: mental health services, specialized programs, prevention and reunification, placement supports and community outreach, and community services. Each of these areas play a vital role in keeping children safe and strengthening families and Arkansas is proud to have such a dedicated agency that works with other agencies and nonprofit partners to better our State and children.
At the start of the pandemic last year, I voted for the bipartisan CARES Act, which became law. It provided critical funding to fight the COVID-19 pandemic. With the $1.2 billion provided to the state of Arkansas through the CARES Act funding, Governor Hutchinson and the CARES Act Steering Committee were able to support several initiatives to help maintain accountability of Arkansas's children. Because of these funds, the State provided one-time $500 stipends to provisional relative and foster families who had at least one foster placement between March 11, and April 30, 2020. DCFS also provided an additional one-time payment of $125 per foster child to these families with state and federal Title IV-E funds. These funds were critical to foster families as students were attending virtual classes.

Congressman Hill meeting with Jennifer Long, Executive Director of the Children's Protection Center; Tess Fletcher, Executive Director of Children's Advocacy Alliance; and Elizabeth Pulley, Executive Director of Children's Advocacy Centers of Arkansas in June 2019.
This year, I have voted for H.R. 485, the Stronger Child Abuse Prevention and Treatment Act, and H.R. 1652, the VOCA Fix to Sustain the Crime Victims Fund.
H.R. 485 passed the House of Representatives last month and requires the U.S. Department of Health and Human Services to establish national standards for tracking child maltreatment and to set up an interstate data exchange system for states to share information about abuse and neglect.
I am committed to ensuring victims of domestic and sexual violence receive the resources they need. That is why I voted for H.R. 1652, which also passed the House in March. It supports vital victim service programs by preventing future cuts to already diminished federal victim service grants.
VOCA grants are the primary source of federal funding for thousands of victim service providers around the country, including programs serving victims of domestic violence, sexual assault, child abuse, trafficking, and drunk driving. VOCA grants also fund victim compensation, including paying medical bills, covering lost wages, and paying for funeral costs. For help accessing VOCA and other federal grants, please contact my office at (501) 324-5941.
I will continue to work to ensure that those helping Arkansas youth, such as foster families and provisional relatives, receive the support they need as DCFS and other agencies and organizations work to protect our children and safely reunify families.
I want to thank Arkansas's First Lady Susan Hutchinson for always supporting Arkansas's youth and the Children's Advocacy Centers in Arkansas and for her work to prevent child abuse and neglect. In addition, I want to thank Elizabeth Pulley and her team at the Children's Advocacy Centers of Arkansas, Tess Fletcher and her team at the Children's Advocacy Alliance and countless other organizations for their continued service to Arkansas and partnership with DCFS and the State of Arkansas.
If you believe that a child is being abused or neglected, please call the Arkansas Child Abuse Hotline at 1-800-843-6349 or at 1-800-482-5964. You can make a report to the hotline without giving your personal information, but please provide as much information as possible about the incident, the victim, and the perpetrator.
Additionally, please contact me at (501) 324-5941 and hill.house.gov to discuss how my team can help you access critical resources, such as federal grants.
Sincerely,
Representative French Hill