Rep. Hill Hosts Consumer Protection Director, Arkansas Deputy Attorney General
LITTLE ROCK, Ark.
— Today, Rep. French Hill (AR-02) hosted a consumer protection listening session at the University of Arkansas Cooperative Extensive Services. The panel included Hill, Kathy Kraninger, Director of the Consumer Financial Protection Bureau, and Chuck Harder, Deputy Attorney General of Arkansas. The panel gave Arkansans the opportunity to discuss consumer protection regulations and threats including predatory lending.
"From buying a car to owning a home, predatory lending has no place in Arkansas. It's important for Arkansas consumers and families to know how to leverage state and local resources to keep bad actors at bay," said Congressman Hill. "We are fortunate to have state and federal leaders willing to meet with Arkansans, and I thank the Arkansas Attorney General's office and the Consumer Financial Protection Bureau for the role they play in education."
"Hearing different perspectives from outside of Washington, D.C., is always very valuable," said CFPB Director Kraninger. "The input we receive while on the road has been helpful in ensuring the Bureau is achieving its mission of protecting consumers. I thank Congressman Hill for organizing today's event."
"It's always an honor to work with Congressman Hill to address the concerns of Arkansans,"
said Attorney General Rutledge.
"As the Attorney General, I am committed to working with partners at the federal, state and local levels to protect Arkansas consumers from scam artists and business practices that violate the law."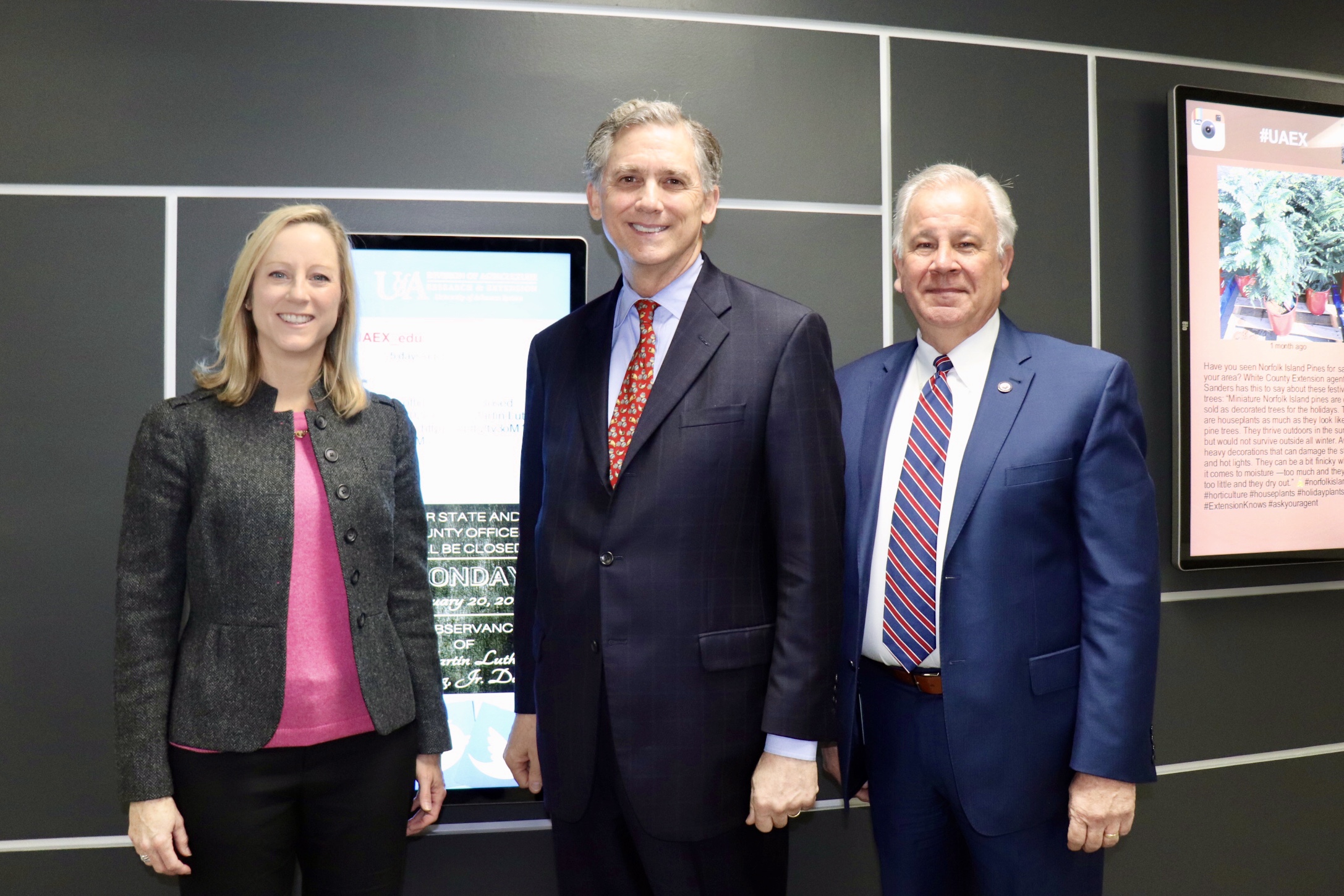 Director Kraninger, Congressman Hill, and Deputy Attorney General Harder.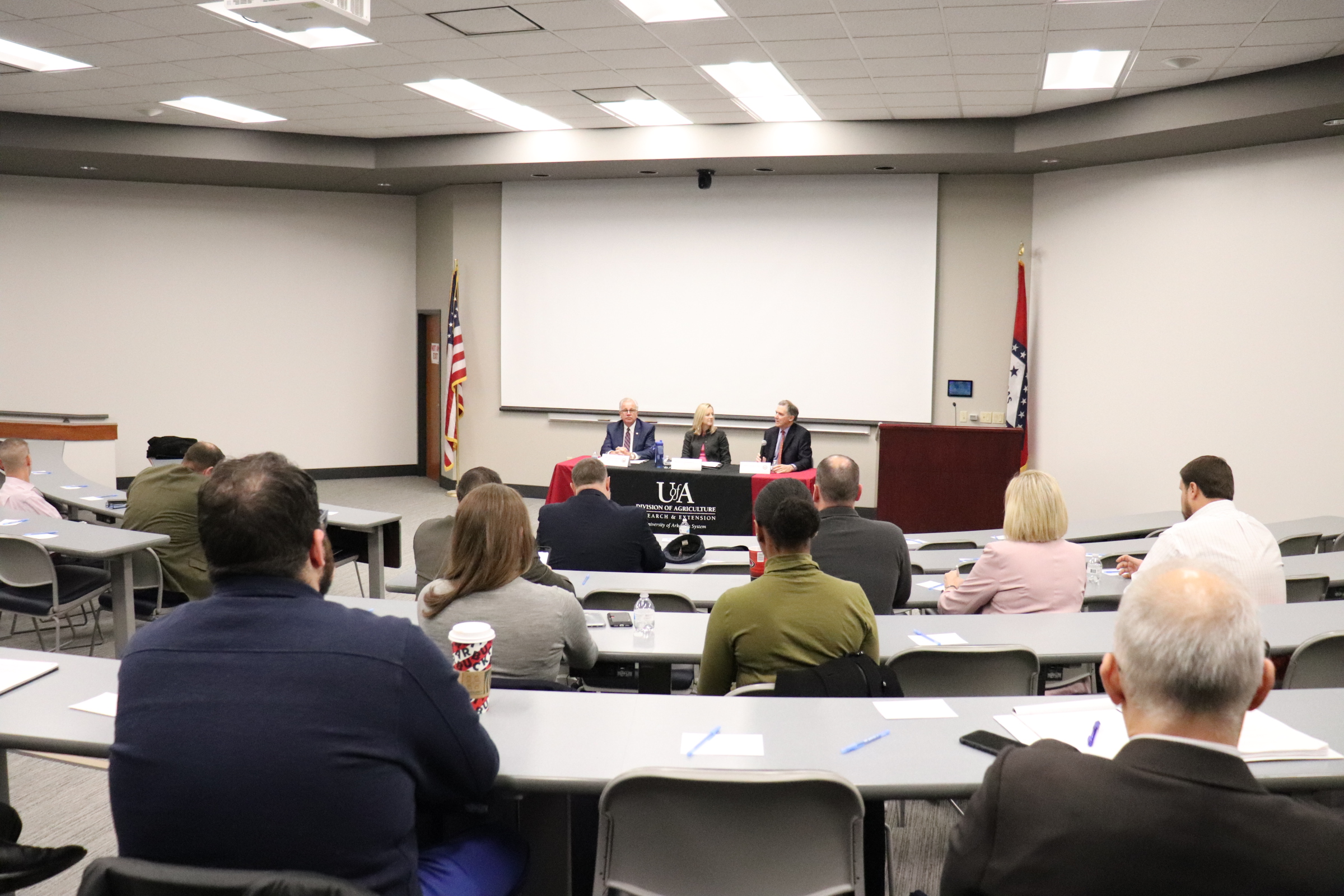 Congressman Hills hosts a "Consumer Listening Session" with the Director of the CFPB and the Deputy Attorney General of Arkansas.
Background
Kathy Kraninger became Director of the Consumer Financial Protection Bureau in December, 2018. From her early days as a Peace Corps volunteer, to her role establishing the Department of Homeland Security, to her policy work at the Office of Management and Budget (OMB) to the CFPB, Director Kraninger has dedicated her career to public service.
Director Kraninger came to the CFPB from the Office of Management and Budget, where as a Policy Associate Director she oversaw the budgets for executive branch agencies including the Departments of Commerce, Justice, Homeland Security (DHS), Housing and Urban Development, Transportation (DOT), and Treasury, in addition to 30 other government agencies.
Chuck Harder was appointed by Arkansas Attorney General Leslie Rutledge to serve as deputy attorney general for the Public Protection Department in May 2017. Harder became Deputy Attorney General of Public Protection after having served as assistant attorney general in the Consumer Utility Rate Advocacy Division. Prior to his appointment, Harder was the vice president of regulatory and government affairs for SourceGas LLC where he was responsible for regulatory and legislative strategy, policies, processes, tariffs, compliance and relationships at the federal, State and local levels.