Click HERE or on the text below for a short survey on recent flooding in central Arkansas:
Flood recovery information, weather, hazardous conditions, road closures, and other emergency information can be found by clicking the links below:

I will continue to post updates on my website at: https://hill.house.gov/news/documentsingle.aspx?DocumentID=5751

If you need assistance, call my office at (501) 324-5941.
Federal Aid Programs for the State of Arkansas:
FEMA disaster assistance is available to the state of Arkansas to supplement state and local recovery efforts in the areas affected by severe storms and flooding beginning on May 21, 2019 and continuing. Click HERE to learn more.

FEMA is authorized to provide assistance for emergency protective measures (Category B), limited to direct federal assistance under the Public Assistance program, at 75 percent federal funding in the following counties: Arkansas, Chicot, Conway, Crawford, Desha, Faulkner, Franklin, Jefferson, Johnson, Lincoln, Logan, Perry, Pope, Pulaski, Sebastian, and Yell counties.
Click HERE for a print version of the flyer below: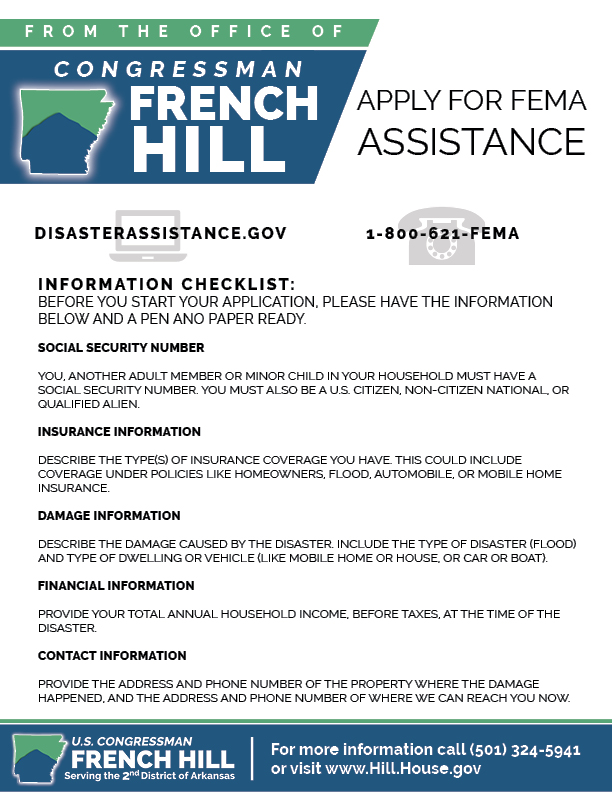 Click HERE for a print version of the flyer below: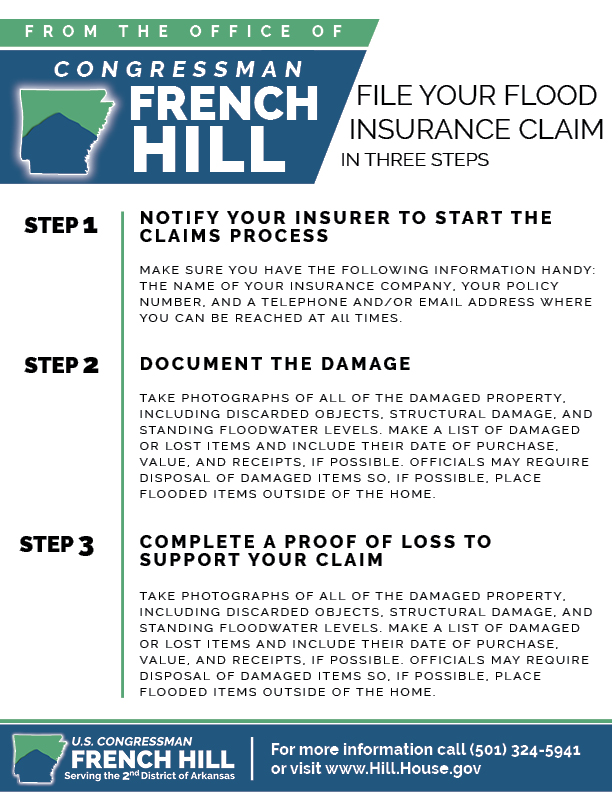 Arkansas Flood Maps:
To see where flooding is expected to occur, visit the Corp of Engineers map at https://arcg.is/10GyL1.
Click on "2019 event Inundation Forecast" tab (top right)

Accept Disclaimer and click ok

Click on icon with 4 squares under address search and select streets

To see how a specific location is affected by the flood waters, enter an address on the FEMA website.

Travel:
Road closures and detour information from the Arkansas Department of Transportation.


Local Emergency Rescue Contact Information: